Ventilation Systems from Venmar, Installed by Martin's Home Heating Ltd.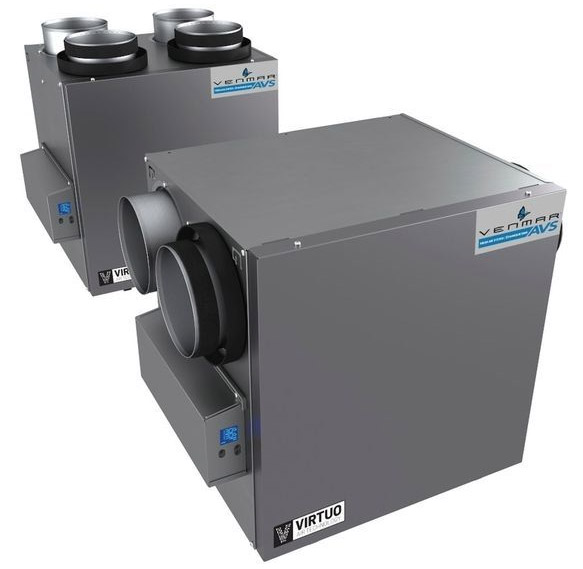 Venmar AVS ERV or HRV
To prevent excess humidity, pollutants and odors, your Fredericton home requires the correct ventilation system. Venmar provides a variety of systems to align with your personal needs and home, focusing on energy conservation as well as your health and comfort.
Venmar Indoor Air Quality
Venmar has been a leader in redefining ventilation for 30 years. Our Heat Recovery Ventilators (HRV) are ideal for the cold climates and are able to keep your home supplied with a steady flow of outdoor air as the stale warm air is expelled. No unpleasant drafts are sweeping through your home, creating a more comfortable environment for you and your family.
Venmar S Series
The Venmar S series is focused on air ventilation systems for high-rise residential towers. These systems are only 9 inches thick, but have 9 advantages, including easy installation, peace and quiet and ENERGY STAR® qualification. There's up to a 67% heat recovery efficiency with the S series as well.